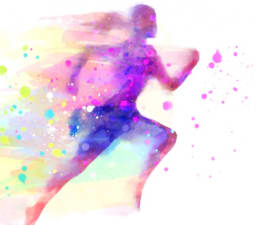 Through the AWSNA-sponsored Run! Skip! Dance! initiative, Waldorf schools across North America continue to celebrate 100 years of Waldorf education as we move TOGETHER across the continent, visiting every Waldorf school in North America along the way!
Beginning May 4, 2020 and continuing through September 11, 2020 (the 101-year anniversary of Waldorf education), we invite you to run/skip/dance+ your way with us from Waldorf school to Waldorf school, starting in Maine and ending in Hawaii.
How it works:
Log your weekly miles.

Every Friday,

check here

for a video update on where we have traveled that week!
Need some inspiration?
Check our Instagram and Facebook feeds for a video message from Mr. Burnstein, our movement and circus arts teacher. Be prepared to giggle!
Log Your Weekly Miles Here
Click here for fun weekly updates from AWSNA, and join us as a continental community in movement!