City of Lakes Waldorf School Soiree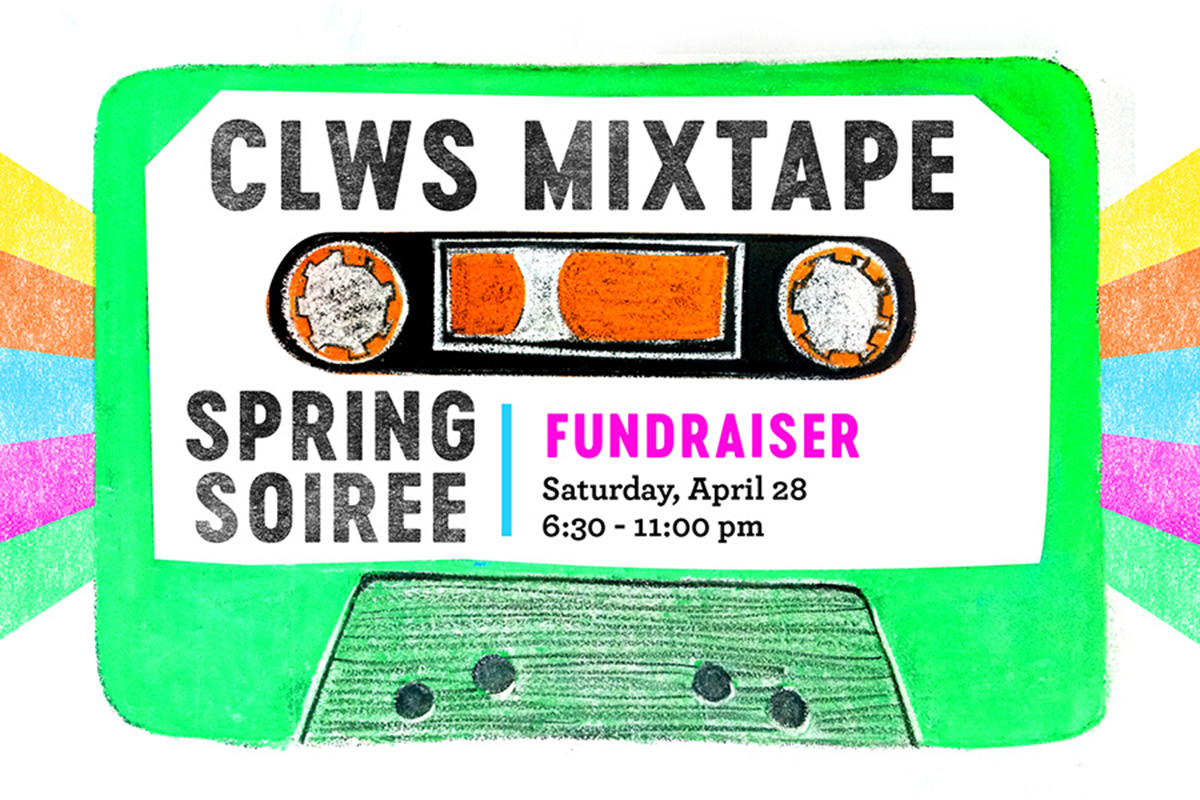 Please join us for City of Lakes Waldorf School's Spring Soiree Fundraiser on Saturday, April 28! Our spring soiree is one of the primary fundraisers for the school and allows us to continue providing exceptional education to our 270 students from preschool through 8th grade.
Saturday, April 28, 2018
6:30 – 11:00 pm
City of Lakes Waldorf School
2344 Nicollet Avenue South, Mpls
Enjoy delicious appetizers and desserts, a cash bar, silent and live auctions, your favorite 80s tunes, and lots of dancing!
What This Event Supports
Building a stronger community
Our annual operating budget
The annual Fund-an-Item (to be revealed soon!)
This event is designed to gather our community together to celebrate (it's a party!) and also to raise needed funds for our school (it's a fundraiser, too). We ALL contribute to the success of this event in different ways. Everyone is encouraged to attend!
Tickets
$50 | Individual Tickets
$80 | Includes Open Bar
Ticket prices reflect actual costs for attending our spring fundraiser. If you need financial assistance to attend this All-School gathering, please contact Kitty O'Brien who will confidentially connect with you about securing a ticket. City of Lakes Waldorf School has been fortunate to receive funding to help offset the cost of a limited number of Soiree Tickets for those in our community needing assistance. The Spring Soiree is a celebration of our community and our school; it will be more fun to have you there!
$50 | Support Community Attendance and CLWS Faculty/Staff
Your generous contributions are 100% tax deductible and will help us to cover the cost of providing complimentary tickets to our faculty/staff, and provide additional reduced-price tickets for community members needing assistance. Thank you for helping ALL community members to enjoy this celebration!
Purchase Tickets
Can't attend but still want to support the event? Click here to make a donation online. All net proceeds raised through the Spring Soiree directly benefit the programs at City of Lakes Waldorf School.
Silent and Live Auction
Our online auction is now live! Click below to browse and bid on a variety of unique items and experiences, generously donated by our talented and generous community.
Start Bidding
Donate
To contribute an item or experience to our live or silent auctions, please click here!
Use your business and community connections to collect items for our auction. Go to your favorite restaurants, coffee shops, spas, children's programs, and others to request auction items.
Make something for our auction! Are you a photographer, potter, glass artist, woodworker, etc.? We would love to feature your unique creations!
Host a Great Gathering! Great Gatherings are fun, fixed-price events meant to engage and grow our community, and thanks to the generosity of the hosts, all proceeds support the school!
Volunteer
We have a wide variety of volunteer opportunities available, both leading up to the event as well as on the day/evening of. We need help with the auction, decor, setup/cleanup, and more. Click here to sign up!
Questions? Please contact Kitty O'Brien at kitty@clws.org.