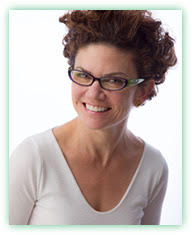 Jaime Davis, MD, is a City of Lakes Waldorf School parent, and owner of Uptown Dermatology. She's an American Board of Dermatology Certified, Mayo-educated dermatologist and we are proud to have her as a member of our community and as a City of Lakes Waldorf School Sponsor!
Dr. Davis is celebrating her 22nd anniversary as a physician and the 10th anniversary of her practice this summer. She says she was inspired to start her business after being disappointed with the cold, impersonal treatment she found in most clinics. She's assembled a great team of providers, including nurses, assistants, receptionists and aestheticians who are all committed to offering friendly, personal care.
"We have created a friendly & welcoming place for patients of all ages to feel that they are being treated as we would treat our own family," says Dr. Davis.
When Dr. Davis moved into Loring Park, she drove by City of Lakes Waldorf School and was struck by the joyful kids scrambling about the play yard. She immediately called for a tour and arranged a visit for her daughter. "We fell in love with the CLWS community and the rest is history," says Davis. Her daughter is now in fifth grade. "The warm 'family style' welcome we received from students and staff was wonderful, and as newcomers we quickly felt right at home."
She also appreciates the committed faculty and staff members who inspire the kids to love learning. That's one reason she became a school sponsor. "I am so proud of CLWS, and want to support this unique, wonder-filled and wonderful school."
As a special gift to City of Lakes Waldorf School community members, Dr. Davis is pleased to offer a "30% CLWS Friends" discount on any SkinSpa service (laser services and facials). Just mention CLWS when scheduling your appointment!