High School Readiness
The eighth grade is clearly a pivotal year in your child's life—the culmination of childhood, and the springboard into high school readiness and young adulthood. As such, our eighth-grade curriculum takes students from the past into the present day, with a journey through the history of intellectual achievements in science, math, history and literature.
Throughout the year, eighth graders are recognized as responsible and active citizens of our school community, serving as first grade buddies and volunteering within the school. A highlight of the year is the eighth-grade project, where students propose a subject for exploration, source and work with an independent mentor, and present the results to the school community.
To celebrate your eighth grader's maturity and self-reliance, the school year ends with an extended wilderness and service trip.
---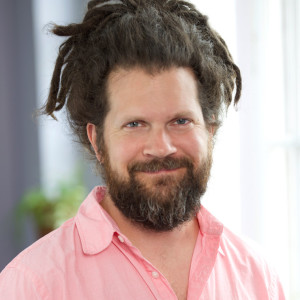 Peter Lawton
Eighth Grade Teacher
Mr. Lawton joined City of Lakes Waldorf School in 2002, leading the class of 2010 to their eighth grade graduation. He holds a Bachelor of Music in voice from Manhattan School of Music, a Master of Arts in education and a Doctor of Education in policy and administration from the University of St. Thomas, and a Waldorf teaching certificate from Arcturus Rudolf Steiner Education Program. Before joining the faculty of City of Lakes, Peter taught middle and high school math for Minneapolis Public Schools. Click here to read Peter's reflections on our annual alumni panel and how this event provides a unique opportunity for self-reflection; a chance to compare our ultimate hopes and dreams for ourselves and our children with our operative ideas regarding education, culture, and parenting.