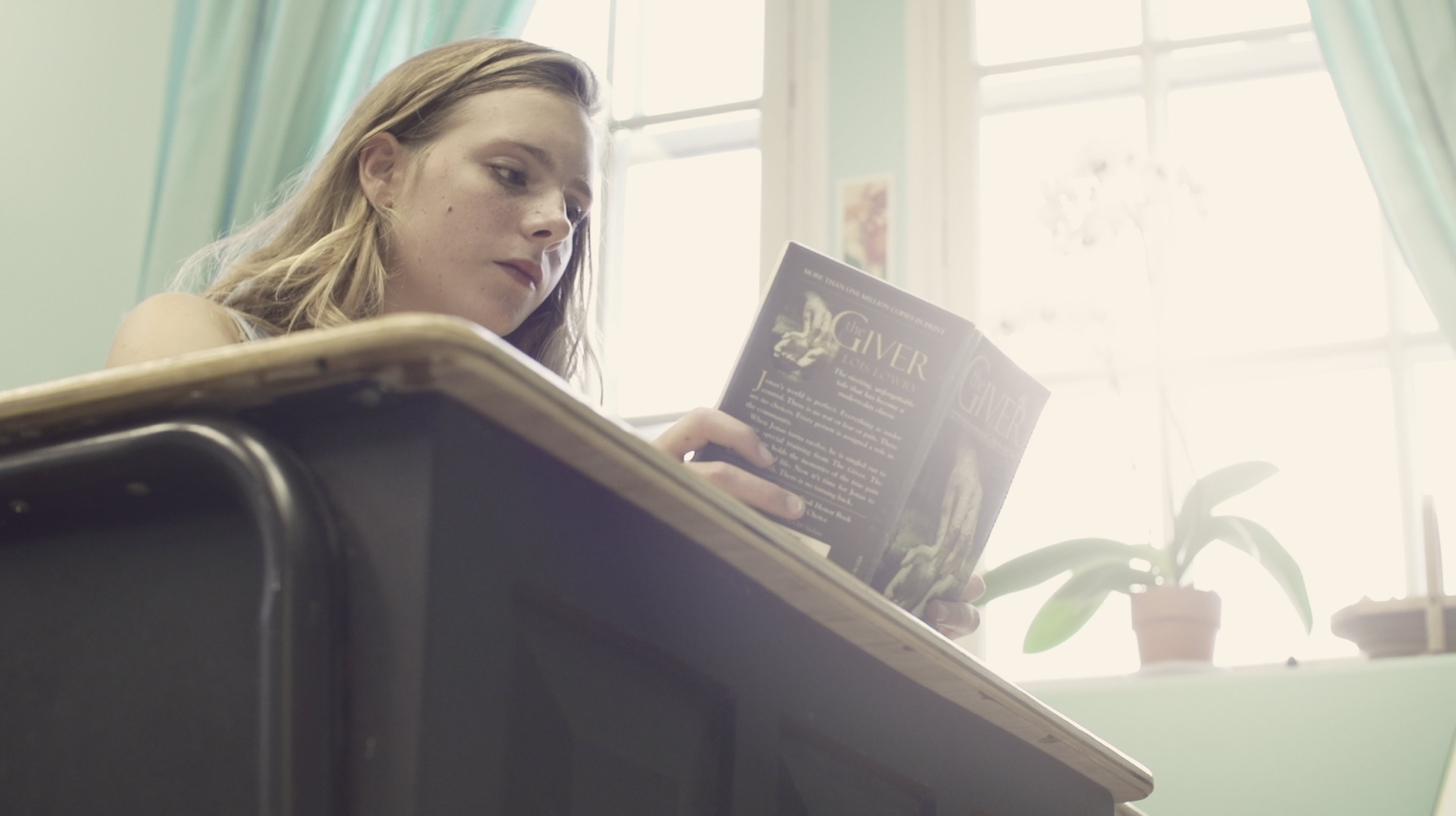 Why Waldorf? On first impression, Waldorf can seem a little curious. Or out of step with the times. Especially in a hyper-driven culture that stresses academic achievement over a more rounded sense of well being. The truth is that Waldorf Education is more relevant than ever. The future you are leaving to your children will require more than book-smarts. It will call for courage, creativity and care. These are the precise qualities that Waldorf has nurtured for the past 100 years. Below is a selection of Waldorf 'differences' and the reasons they exist.
Why our students
make their own textbooks.
Instead of memorizing facts from textbooks in order to pass exams, our students internalize knowledge by hand writing and illustrating their own textbooks. This results in a library of beautiful, prideful work, and a vivid understanding of the subject matter.
Why our teachers
stay with their class
from first to eighth grade.
Our teachers often stay with a class from first grade all the way through to graduation. This allows teachers to develop a better understanding of the class community, as well as a deeper understanding of each student.
Why we
take our time
with reading.
It's a sad fact that reading ability has become a measure of how 'advanced' a child is in their development. Reading is too important to be rushed. Our goal is children who love to read. Ironically, like the Tortoise and The Hare, our graduates are often reading well ahead of their age group.
Why we keep
technology
out of the classroom.
Technology is wonderful, and a big part of everyone's lives. But we believe the rush to place tablets and laptops in the hands of seven-year olds is premature- the power of the technology drowns out other forms of sharing and absorbing information. Tellingly, the parents in our community who work in technology agree.
Why we knit.
Our students spend a lot of time making things with their hands, such as knitting, felting, painting, and sculpting. To take one example, knitting develops fine motor skills, effortlessly builds counting skills, and then there's the lesson of perseverance. Not to mention, at the finish, your child is the proud owner of handmade scarves, socks, and hats.
Why we
have a circus.
Our circus program builds physical coordination alongside life skills like risk taking and resilience. Stilts and unicycles test balance. Juggling demands hand eye coordination, concentration and dexterity. Clowning requires comic timing and emotional depth. Mistakes are inevitable, so students learn to remain centered, calm and ready to try again.
Why learning a
string instrument
is mandatory.
Beginning in third grade, all students learn to play the cello, viola or violin. These instruments build strong listening skills as strings are adjusted and tuned. They also call for independent movement of both sides of the body, which helps develop neural pathways. And of course, learning an instrument, any instrument, rewards perseverance, expression and teamwork.
Why we have
movement and games
instead of traditional
competitive sports.
Sports that once taught children courage and teamwork are becoming so hyper-competitive, they are driving much of the joy from play. In the early grades, we focus physical activities on movement, co-ordination, and non-competitive teamwork. Only when the children have solidified their enjoyment of games do we add extra-curricular team sports such as soccer, basketball and volleyball.
Why we insist on recess.
In the chase for higher standardized test scores, some schools are eliminating recess. But play is not expendable. It helps children learn important social skills, and develops the parts of the brain responsible for executive functioning, creative problem solving and self-control. Movement during recess helps children stay focused in class and helps them assimilate what they've learned. Plus, it's a lot of fun.


"I appreciate the thoughtful, beautiful way that Waldorf education unfolds. The school community bolsters not only educational life, but also the spiritual and intellectual life of the entire family."
Meg, CLWS Parent
"We were looking for a school that would emphasize creativity in all areas of study. When we visited City of Lakes Waldorf School, the teaching incorporated the arts with history, music, science and math. The heavy dependence on technology and testing markers that we experienced in the public schools was not present."
Sandy, CLWS Parent
"If you've had the experience of binding a book, knitting a sock, playing a recorder, then you feel that you can build a rocket ship-or learn a software program you've never touched. It's not bravado, just a quiet confidence. There is nothing you can't do. Why couldn't you? Why couldn't anybody?"
Peter Nitze, Waldorf and Harvard graduate, and Director of Martek Biosciences