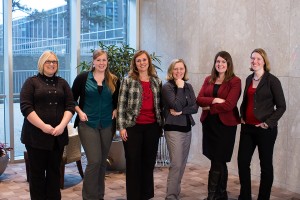 CLWS: Tell us a bit about your business! 
SDK: Schechter Dokken Kanter is a CPA firm in Minneapolis.  We were formed in 1990 from the Minneapolis office of one of the "Big 8" accounting firms.  We work with many nonprofit organizations, performing audits and preparing 990 information returns.  In addition to the things you expect CPA firms to do like preparing taxes, assisting with bookkeeping, consulting and auditing financial statements of companies, we also perform audits and do special projects in the gaming industry, and our litigation support department assists attorneys in understanding the financial implications of their cases.
CLWS: What is the most rewarding aspect of your work? 
SDK: We get to help nonprofits like City of Lakes Waldorf School analyze their financial situation and stay in compliance with IRS and state regulatory requirements so they can continue to do their good work. Our firm has been working with the school for over 10 years.
CLWS: What do you appreciate most about the City of Lakes Waldorf School community? 
SDK: The singing!  It's not often that we hear joyous song in the halls of our other clients. We care about education and support the schools' effective unique methodology.
Thank you Schecther Dokken Kanter for sponsoring City of Lakes Waldorf School this year! We are grateful for your support!