Keeping Progress, and Sometimes Paralysis at the Forefront for Conversation
A Message from the Diversity, Equity and Inclusion Committee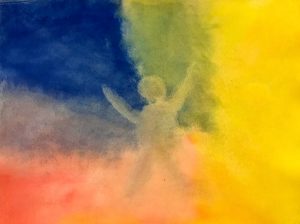 From its founding as a "city school," City of Lakes Waldorf School has aimed to reflect the wonderful diversity of Minneapolis, but has fallen short. In 2016, following a proposal from the Diversity (now DEI) Committee, CLWS chose to undertake an Assessment of Inclusivity and Multiculturalism. This assessment, created by the National Association of Independent Schools, was intended to stimulate conversation within our school community and evaluate progress around our goals of growing diversity, equity, multiculturalism, and inclusivity at CLWS.
During the nearly two-year process we reached out to parents, faculty, staff, board members, upper grades students, and alumni, seeking input through online surveys and in-person group dialogues. From this process we identified five key goals:
Grow City of Lakes' capacity and ability to work well with individual differences, especially differences in physical ability, socioeconomic status, race and/or ethnicity, gender identity, and religion.
Increase the diversity of our faculty, staff, and Board of Trustees to better reflect the diversity found within our student body and the wider urban community.
Increase financial and social access to City of Lakes, so we can welcome a wider array of families into our school community.
Grow the extent to which diversity, multiculturalism, and inclusivity is embedded within our school culture, including in our curriculum, school policies, festival life, class plays and projects, the physical environment, and all school communications.
Make visible our actions and increase communications around diversity, inclusivity, and multiculturalism, so that parents, students, trustees, and others are informed about what efforts we are making, and what actions we are taking.
While we have made continual yet admittedly too slow progress in these areas, we have frequently failed to meet our fifth goal to be transparent in our work. We hope to do better going forward by sharing with you some of the work that the school and the DEI Committee has undertaken over the past few years, as well as current efforts to advance educational equity and inclusion through an anti-racist lens.
As we look back at what has been done, we will inevitably uncover instances where we identified an area of concern but failed to take progressive action. Despite these missteps, we remain committed to fulfilling the goals we set out for our school when we undertook this assessment four years ago. We look forward to sharing more with our community in the coming weeks and months.