Do you have concerns about your child(ren)'s screen time? Are you overwhelmed by the constant bombardment of opinions and recommendations re: tech use and kids? Don't miss this incredible opportunity to hear from THE foremost expert in digital literacy and media skills for youth in the United States, Diana Graber.
Left to Their Own Devices:
Helping Our Children Navigate the Digital World
Presented by Diana Graber
Thursday, May 17, 7:00 – 9:00 pm
City of Lakes Waldorf School
Diana Graber, founder of CyberWise and Cyber Civics, will lead us in a lively discussion and offer actionable strategies on how best to help children of all ages navigate the complexities of the digital world. Attendees will learn about what kids are doing online, how to help them navigate this new landscape, how to learn and connect with them in the digital realm, and how to help our kids stay safe and make healthy decisions as digital citizens.
Parents, grandparents, care-takers, teachers, administrators and anyone who works with children of any and all ages are encouraged to attend this compelling presentation. This is a free, adults-only event. The public is welcome; please invite your friends and family!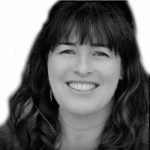 About Diana: Diana Graber is founder of Cyber Civics and CyberWise, two organizations dedicated to improving the digital literacy skills of children and their parents. A media producer with an M.A. in "Media Psychology and Social Change," she is the author of the forthcoming book, CYBERCIVICS: A Parents Guide to Helping Kids Build a Healthy Relationship with Technology (Amacom/World Rights/2019). She's taught media psychology at the graduate level and continues to teach Cyber Civics™ at Journey School in So. Cal. Read more.