Monday, November 2
7 pm: Lecture & discussion
at Minneapolis First Seventh-Day Adventist Church
2315 Nicollet Ave S | Minneapolis, MN 55404
$10 suggested donation
8 pm: Reception & book signing
at City of Lakes Waldorf School
2344 Nicollet Ave S | Minneapolis, MN 55404
Parenting and discipline styles have changed over the years, from the old blind obedience to behavior modifications based on punishment and reward or even to our present day behavior affirmation, often expressed as the 'good job' culture.
While these tools have their place, this presentation will set out three cumulative discipline phases. Firstly, training creative compliance for the young child, secondly, building emotional skills for the elementary age, and lastly, for the teenager, managing critical choices.
This presentation will provide a developmental roadmap to help parents and educators establish the kind of preventative discipline that is both nurturing and effective. Join us for a lively conversation and RSVP on Facebook here!
Childcare will be available at City of Lakes Waldorf School for enrolled students at a charge of $5 per child on a first come, first served basis. Please contact the front desk to register at 612.767.1550. Looking forward to seeing you there!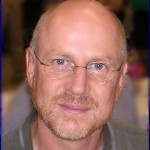 Kim John Payne, M.ED, is the author of the #1 Best Selling book, "Simplicity Parenting". A consultant and trainer to over 200 North American independent and public schools Kim has been a school counselor, adult educator, consultant, researcher, educator and a private family counselor for twenty seven years. He regularly gives key note addresses at international conferences for educators, parents, and therapists and runs workshops and trainings around the world. In each role, he has been helping children, adolescents and families explore issues such as social difficulties with siblings and classmates, attention and behavioral issues at home and school, emotional issues such as defiance, aggression, addiction and self-esteem and the vital role living a balanced and simple life brings. His latest book "The Soul of Discipline" is available in our school store and library.