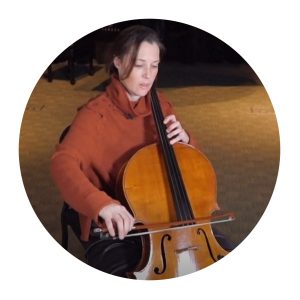 We are thrilled to share that Ensemble Teacher Rebecca Merblum has been selected as a 2022 Global Music Initiative Artist-in-Residence recipient at MacPhail Center for Music! The GMI Artist-in-Residence Program offers 8-month residencies to foster cultural change in our communities through passion and creativity in music.
As part of her residency, Rebecca has received a grant to support 'Threads,' a multi-faceted project that will bring together music, writing (work of local writer Shannon Gibney), art (muralist Moira Villiard) and the collective weaving of narratives with students as they explore the music of Chad Hughes, James Lee III, and Aldoplus Hailstork. "This music speaks to voices worthy of platform and will be the catalyst for reflection and discussion around origin, influence, and story," Rebecca shares.
Click here to learn more about Rebecca's project, and the eight additional artists and initiatives that have been selected to be a part of this year's program.